Our road to sustainable packaging
Akash Bedi, Chief Strategy and Operations Officer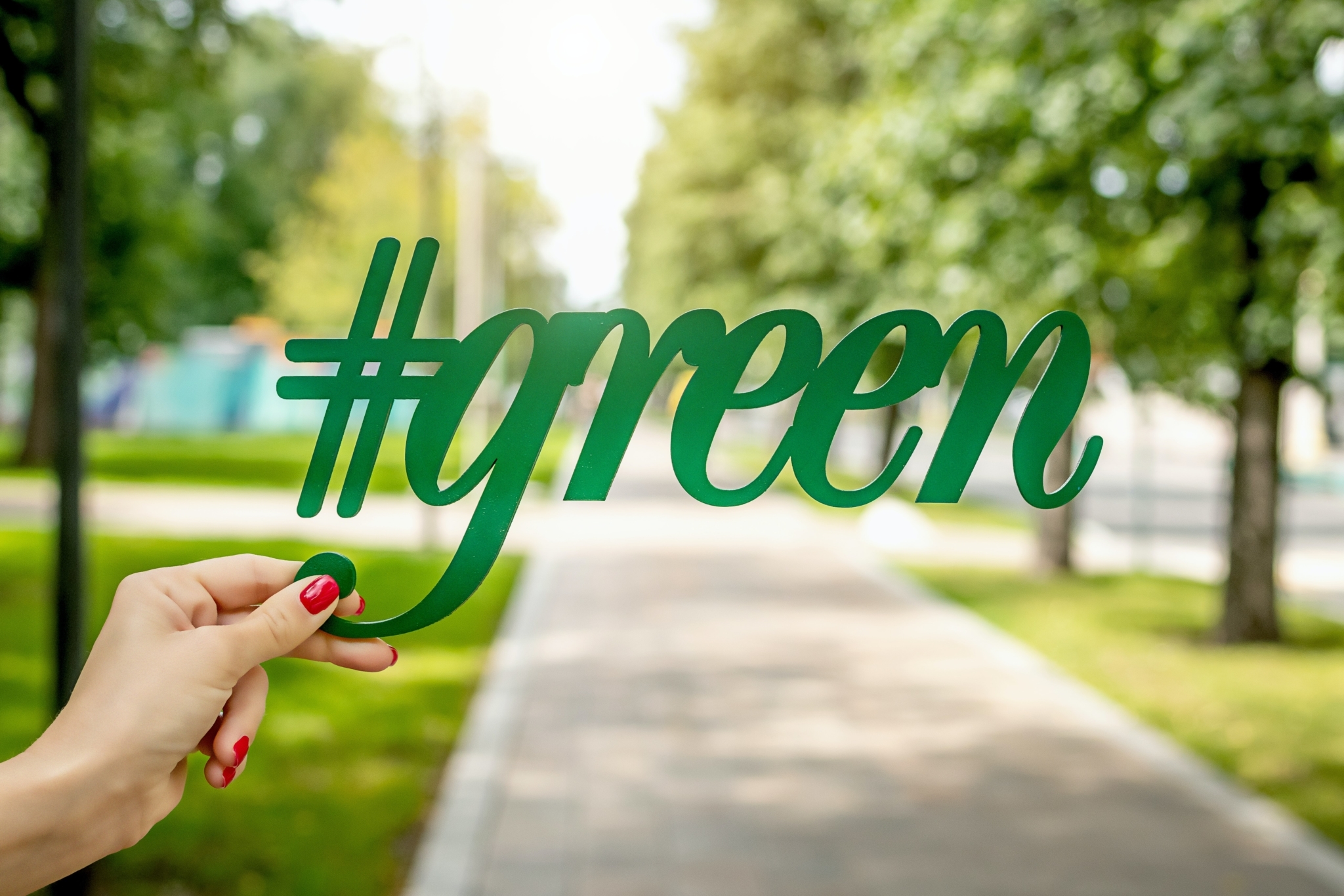 It's incredible to think that as recently as the 1960s, plastic packaging was being lauded as the future of the world. Plastics may have evolved into an integral component of our daily existence, but this synthetic compound is rapidly being recognised as a critical environmental challenge that needs urgent addressing.
The lifecycle has long been linear for petroleum-based plastics and there are environmental challenges at every stage. Right at the very beginning, the extraction of crude oil and natural gas in the production of plastic resins leads to resource depletion, while the manufacturing process can be energy-intensive and contribute to climate change and resource depletion. Once the packaging has been used, many plastics are challenging to recycle (or are recycled due to local infrastructure) and end up either in landfill, incinerated or as pollution to land and water.
At H&H Group, we recognise our current reliance on this linear lifecycle of plastic packaging and the challenges this brings, and have therefore made the commitment that by 2023, all of our product packaging across our seven brands will be recyclable, compostable or biodegradable.
We believe this commitment is critical to achieving a more 'ecosystem' approach to the way we use resources, searching for bio-based and non-virgin materials derived from recycled sources where possible. It is also necessary to help close the loop on packaging resources being re-used indefinitely once they enter the system, as opposed to heading to landfill or worse, causing pollution. In line with this, we are currently working hard with our suppliers and with our various research partners, including CSIRO, ESEPAC, and EsiReims packaging school in France, to explore new recyclable packaging options.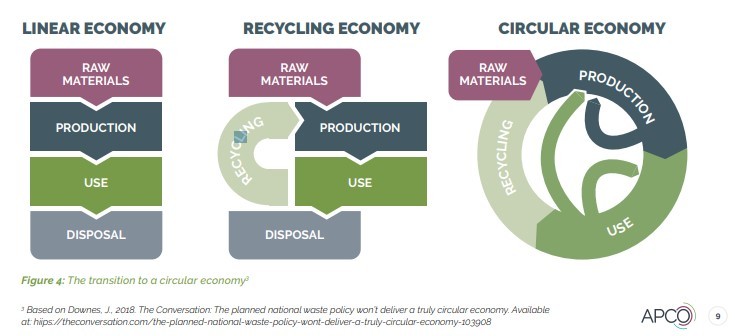 This activity all forms part of our Group Packaging Strategy, which we are working towards global alignment on. The strategy is a key component of our sustainability goal to reduce our footprint on the planet, and we take our responsibility to help preserve a healthy planet for future generations very seriously. It was wonderful to see our premium children's organic nutrition brand, Good Goût, achieve B Corp status recently, an important commitment that H&H Group has reaffirmed to achieve by 2025. We recognise that our sustainability journey has a long road ahead, but it is one we are committed to with optimism and determination.
Sustainability considerations
Developing sustainable packaging for a variety of products with disparate packaging requirements and global syndication creates a vast and complex set of considerations and needs. These considerations can be broken down roughly into three separate areas: H&H Group requirements to ensure our products' efficacy, safety and stability; external obligations with regards to adhering to industry standards; and localised considerations, pertaining to regional waste practices and facilities such as material recovery facilities (also known as recycling facilities), industrial composting or home composting collections.
Historically, we have engaged our packaging suppliers when developing new products to ensure packaging recyclability. We recognise, however, that just because a certain material is recyclable, when manufactured into its final form the recyclability will depend on the availability of certain infrastructure in the consumer's facilities to be recycled, and there are various technological challenges with some of the most frequently used materials. Further to this, over 58% of H&H Group plastic packaging contains mixed types of plastic, adding additional complexities to their suitability for recycling. We intend to address this factor by working with single-material solutions that have the same barrier characteristics as multi-layer plastics.
When choosing sustainable product packaging, we need to carefully consider several important factors, including selecting materials that are renewable or have been recycled; designing for material recovery, litter minimisation, consumer accessibility, transport efficiency and reduced product waste; ensuring safety of materials used; and optimising material efficiency. Finding the right balance of these factors can be challenging, particularly where technology does not currently allow us to use materials or formats that would be preferable from a sustainability perspective.
As an example, you might think an easy solution to petro-based plastics is bio-based plastics, or even biodegradable materials, which are becoming increasingly prevalent. However, bio-based does not always mean recyclable, and there is growing confusion about how to dispose of different types of materials at the consumer level. More concerning than this, not all biodegradable materials are recyclable, which can cause challenges when they are mistakenly placed in recycling, such as unintentional litter or contamination of mechanical recycling or composting systems. Some big organisations have in fact banned this type of packaging for this very reason. However, we are mindful of this and are currently exploring some options that are recyclable, compostable and biodegradable, so they won't contaminate recycling processes, or the environment.
It is also important to align with Good Manufacturing Practice (GMP), which describes a set of principles and procedures that helps ensure that therapeutic goods are of high quality. Therefore before we can move to recycled content in our packaging, we need to demonstrate the material, particularly if it is new and has not been used in this industry before, will not impact the efficacy, quality or safety of the product, which is always our core concern, particularly with regards to our infant formula offering.
Steps towards sustainability
I'm pleased to report that we have made some progress and steps forward on this complex but important journey.
In 2019, we were able to produce over 60,000 units of packaging with recycled PET (rPET) and we have already started using recycled content across many more products in 2020.
Some product ranges in our Swisse UK and Good Goût brands are already available in bioplastic. They are made from 92% sugarcane, which means they come from a more natural and renewable source. It's less carbon-intensive to create than conventional plastic and is recyclable.
For our packaging or products that can't currently be recycled through existing curb-side recycling infrastructure such as council collections, we've partnered with TerraCycle. In 2019 we had three partnerships with TerraCycle, an innovative recycling company which focuses on hard-to-recycle materials, covering products from Dodie, Swisse Me and Good Goût.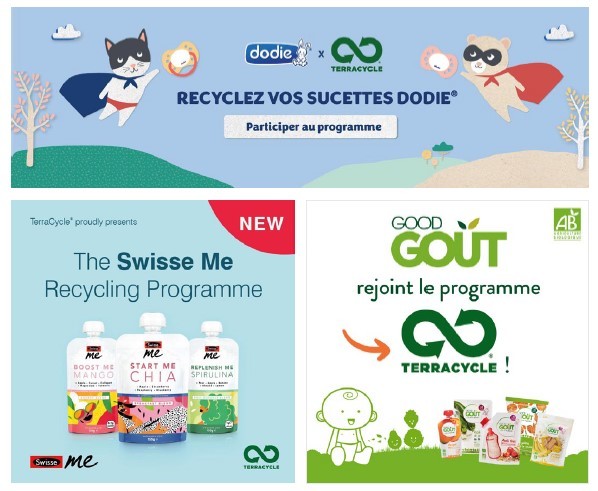 TerraCycle connects with recycling facilities in the relevant market and organises volunteers to collect and send back any packaging or products to be recycled. This is particularly relevant where the value of the materials in the packaging or product is not at a market value high enough for local recycling facilities (to justify the processing required to recycle the material). Therefore, until that material is readily recyclable, or we find a more recyclable packaging alternatives, we're utilising this special program to reduce the amount sent to landfill.
We have a dedicated H&H Group packaging team, made up of qualified packaging engineers who are passionate about sustainability and take environmental considerations into account in each stage of development. The team is located in France, Australia and China, with support in other regions. One advantage of the team's global nature is that this allows us to be aware of the laws of each country. We also closely follow the latest developments with regards to recycling in Europe, Australia and China, in order to ensure we make relevant and appropriate decisions.
The future of H&H packaging
While we have made some progress with regards to sustainable packaging, we still have a long way to go. However, we are committed to our 2023 goal and are working hard to achieve it. It is vital that the world acts quickly to reduce its reliance on plastic, and I am looking forward to the day when H&H Group can say we are part of the solution here.
For more information on H&H Group's sustainability journey, click here to read our H&H Group Sustainability Report 2019.